Building a new home addition can be a daunting task for many homeowners. There are so many decisions to make and building codes that must be followed, it's easy to get overwhelmed. And knowing where to start and how to start can be extremely difficult to determine. This is why we have created a guide to help you avoid the 10 common mistakes that most people make when building an addition onto their home, to help you avoid these pitfalls!
Avoid These Mistakes When Building a Home Addition
The first mistake we want to touch on is building an addition onto their home before getting approval from local building authorities. This can cause major problems if you're caught and can force the entire project to be torn down. This will result in thousands of dollars in damages and even more money than what it would have cost for a building permit. Some of the other mistakes that you should avoid when building a home addition include: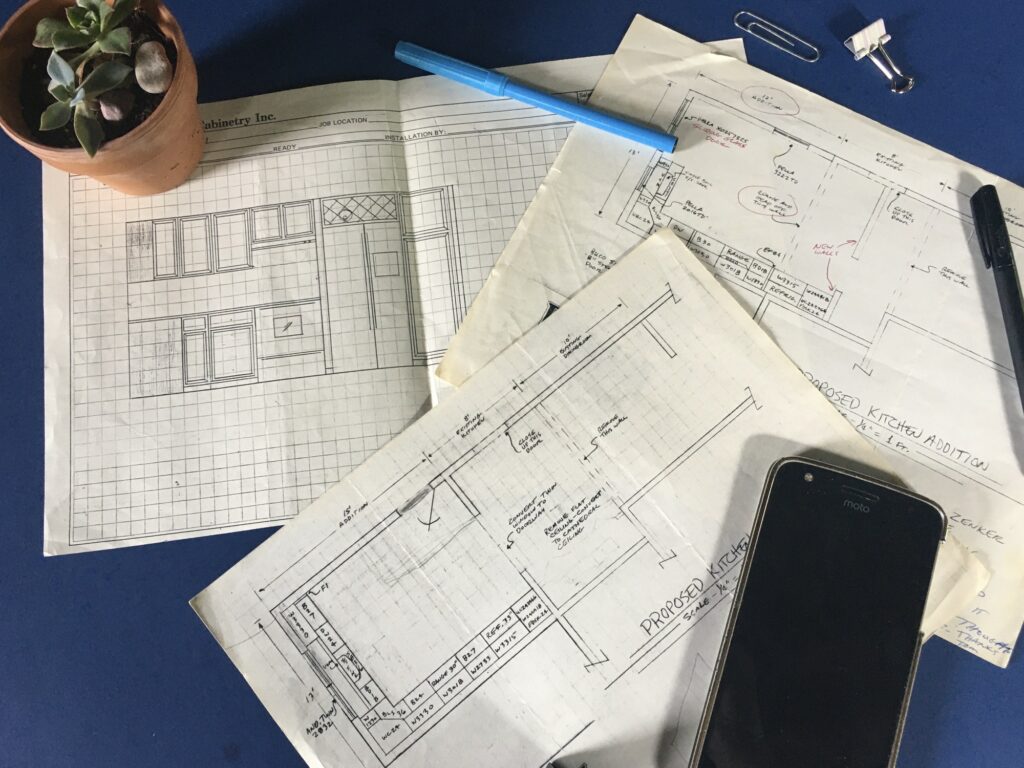 Trying to make large or significant changes on a whim or trying to create the plan for the addition after the building has already begun will only ensure chaos. Instead, it is important for you to have a complete list of your wants and needs for the space so you and your builder can come up with the best course of action. This is also important when it comes to your builder determining whether or not some of your wants are attainable within the home addition.
Building a home addition is a major project and should be treated with the same care and skill as building a new home. Unless you yourself are a professional carpenter, electrician, or plumber trying to build your new home addition on your own can and will, quickly become a nightmare. You should instead leave building your home addition to the experts.
Not Considering Your Budget
It is easy for homeowners to get carried away when building a new space onto their homes. In an effort to create something that they have always wanted, it's not uncommon for people to underestimate or completely ignore how much money they will need in order to complete this building project. Without a solid game plan, you could easily find yourself with not enough money to finish what you started.
Not Checking The Building Requirements
Another common mistake that building an addition onto your home is not checking the building requirements beforehand. This step should be performed before beginning construction, as it will ensure that you are following all building regulations and building codes set forth by local authorities to protect yourself from expensive fines or having to tear down the entire project as mentioned previously! It's also important to ensure that building requirements are satisfied before beginning construction. This includes checking the available space, building permits, and building codes of your area, looking into zoning restrictions if applicable, building costs for materials and labor, etc.
Failing to Prepare Your Home
Building a home addition onto your existing building will change the dynamic of it. This means that you need to prepare for this alteration in advance by planning how everything will fit together and ensuring that all necessary building elements are accounted for like plumbing, electrical, HVAC system upgrades or expansions, etc. If any part is left out, it can cause your building project to come crashing down in more ways than one.
Putting Form Over Function
It is easy to become distracted by building a home addition that looks like your dream space, but you cannot forget about building one that actually works for what you need. It can be all too tempting to create spaces in the building plan just because they look nice or impressive aesthetically, however, it's important to consider if those features will really help make the building a functional space for your lifestyle and needs.
Failing to Consider Building Codes
These building codes are put in place to ensure the safety of everyone involved with building a new addition onto their home, so it is extremely important that you follow these building rules. Otherwise, your project will be stopped dead in its tracks and forced back down! It can also lead to expensive fines if caught by building authorities during construction without following building codes.
Not Considering Local Regulations
When building a home addition, it is also essential that you consider local building regulations. Making the mistake of not doing this will cause issues with building inspectors or other authorities once construction begins! This is why it is extremely important for you to have knowledge of these regulations in order to ensure that your building project falls within the legal guidelines of where you live.
Underestimating the Cost of the Project
Building a home addition is not cheap, and building one without considering the cost of it beforehand can quickly turn your building project into an expensive nightmare. You should always be aware of how much money you will need for building materials as well as labor costs associated with building construction workers to ensure that you remain within budget throughout the entire process!
Hiring the Wrong Contractor
The last common mistake that people make when building a home addition that we are going to touch on, is hiring the wrong contractor. When finding a qualified building professional, it's important to use local recommendations or referrals instead of just looking for the cheapest building prices possible. A cheap building project can easily become expensive when you factor in all of these potential mistakes along with hidden costs and fees… so it's important to take the time to do your research and make sure you are building with a professional contractor who can get the job done right.
Building a Home Addition with Built Right Homes
If you are building a home addition, it is essential to ensure that these common mistakes are avoided so that your building project can be completed the right way. At Built Right Homes, we have helped hundreds of homeowners build additions onto their existing homes with successful results! Our team of building experts will use our experience and knowledge to give you expert advice on building a home addition that will look great and function well for your needs.
If you are ready to get started building your dream space onto your current home, contact us today! We'll walk through the entire project with you from start to finish so that you are building a home addition you want, on time and within your building budget.