Richmond Custom Home Builders
Award-Winning Richmond Custom Home Builders
Built Right Homes is your award-winning choice when looking for Richmond Custom Home Builders. We offer custom homes of all sizes and types. We work hard to make sure your home, as our name says, is built right. We offer quality construction, open communication, Award-Winning Designs, and outstanding customer service.
When you build with Built Right Homes you can be assured that quality is our top priority. We provide the best in industry craftsmanship using top-notch materials to deliver the highest quality possible in the custom home building industry.
Our in-house design team allows us to help you design your home with your needs in mind. We can adjust existing plans or provide subtle design features with quick turnaround to make sure you truly get the home of your dreams.
It's a major decision to hire one of the many Richmond Custom Home Builders instead of purchasing a home already built in the county. Potential homebuyers must weigh the benefits of a professionally built home against buying a pre-owned using a realtor. While both have their unique advantages, there are specific benefits to a custom-built home.
Built Right Home Construction.
Technology constantly improves. The innovations and developments in every sector of American life are fantastic, and the same is true for home construction. Over the last several decades, home construction has seen a number of tremendous improvements. Homes today are more solidly constructed, airtight, and energy-efficient than ever before.
Our homes do not come from an assembly line and sometimes customization choices change. We know that in order to provide our award-winning quality we have to be aware of our clients' wants and needs throughout the entire process. We keep open and ongoing communication throughout the entire custom home building process so we can ensure we get everything built right.
From windows to shingles, modern construction materials are far more effective, beautiful, and durable than they were even 40 years ago. Homes made today offer a more comfortable feel, easier maintenance, and enjoyable living. As technology advances, comfort, and design advance too! Let our award-winning team of experts show you more.
Your Home from the Start.
What is the Custom Home Building Process? We hear that question all the time. A nd as the premier Richmond Custom Home Builders, we know that when it comes to building a home, taking the first step is often the hardest part. That's because the pathway to actually getting your key in the door can seem daunting – but it doesn't have to be. We work with you through every step of the custom home building process, from financing to design to final inspection, so you're able to make informed decisions that maximize your budget.
The homes we build in Richmond do not have the vestige of some other homeowners. You don't have to add your personality to the home, it's already personalized for you! From the colors to the layout, everything is perfectly designed to complement your unique lifestyle. You don't have to squeeze your dream into the boundaries already set by someone else; It's yours right from the start. And we would be honored to be your chosen Richmond Custom Home Builders!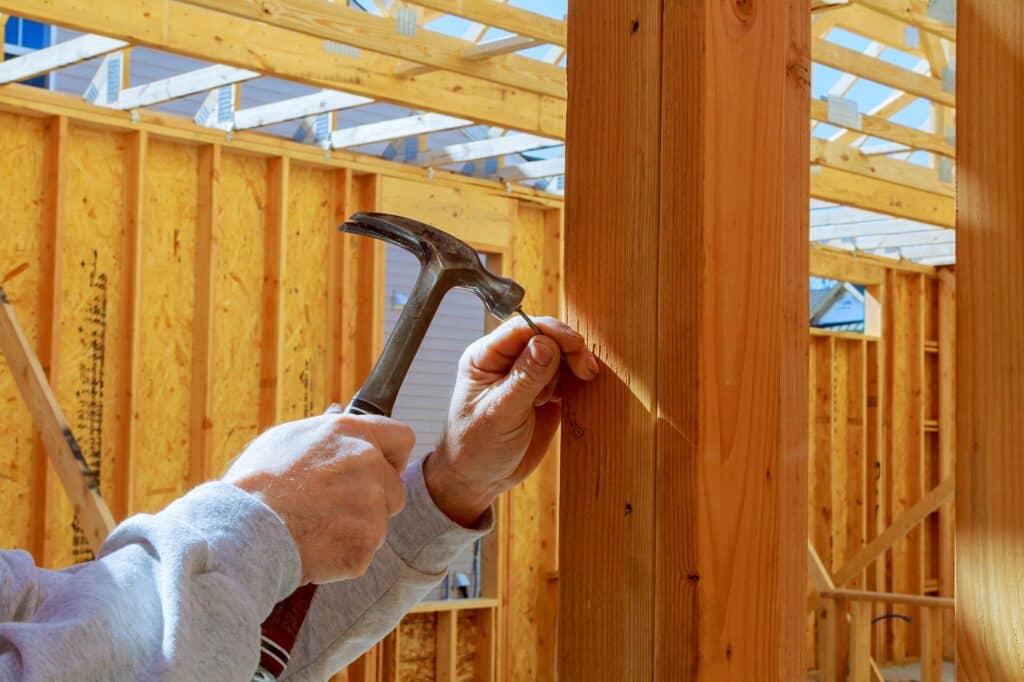 Instant Value.
One of the benefits of building a new home is that your custom home appreciates in value much faster than older, pre-purchased homes. You usually have instant equity in your home the moment you move in, unlike existing homes which can take a long time for equity to build. Let Built Right Homes, your home builders in Richmond help make your dream home a reality.
Built Right Homes is your one-stop-shop for professional Richmond Custom Home Builders. If you would be interested in building your dream home with us, fill out the contact form below!
The Richmond Custom Home Builders You Can Trust
When you are looking for a builder for your custom home, it is important that you have a team that you can trust. At Built Right Homes, we pride ourselves on being just that. What sets our team of Richmond custom home builders apart is our dedication to quality.
At Built Right Homes, we understand that building a custom home is a significant investment, and we take that responsibility seriously. That's why we have a team of experienced and skilled Richmond custom home builders who are dedicated to providing high-quality craftsmanship and excellent customer service.
From the initial consultation to the final walk-through, our team works closely with you to ensure that your vision is brought to life. We take the time to understand your unique needs and preferences, and we provide regular updates throughout the building process to keep you informed and involved.
Our commitment to quality is evident in every aspect of our work. We use only the best materials and construction techniques to ensure that your home is not only beautiful but also built to last. We also pay close attention to every detail, from the design of the floor plan to the finishing touches, to ensure that your home meets your expectations in every way.
If you're looking for Richmond custom home builders you can trust, our team at Built Right is your premier choice.
Our Process for Custom Home Building
At Built Right Homes, we understand that building a custom home can be an overwhelming process. That's why we have developed a carefully crafted process to ensure that your home is built to your exact specifications while making the experience as smooth and stress-free as possible. Our team of experienced Richmond custom home builders is with you every step of the way, from the initial consultation to the final walk-through. Here's an overview of what you can expect when working with our team of Richmond custom home builders,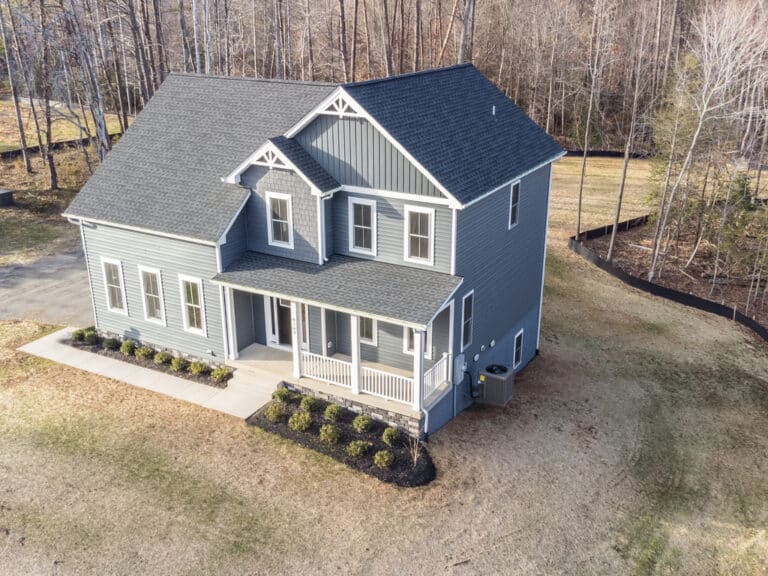 The first step in the custom home building process with Built Right Homes is the initial inquiry. This is where you will have the opportunity to share your vision for your dream home with our team of Richmond custom home builders. We will ask you questions about your lifestyle, your design preferences, and your budget to get a clear understanding of what you're looking for in a custom home. This initial consultation is also an opportunity for you to ask us any questions you may have about the process and to learn more about our team and our approach to custom home building. From there, we will work with you to develop a plan that meets your needs and fits within your budget.
After the first initial inquiry, we will then schedule a discovery meeting. The discovery meeting is a more in-depth conversation about your ideas for your future home. We'll discuss everything from design to timelines and then lay out realistic expectations for how the development and construction of your home will progress.
Once we have developed a plan that meets your needs and fits within your budget, the next step in the custom home building process is signing contracts. This is where we will outline the scope of the project, including the materials to be used, the timeline for completion, and the budget. We will also discuss any contingencies, such as unforeseen issues that may arise during the construction process. Once the contracts are signed, our team of Richmond custom home builders will get to work bringing your vision to life.
Once you've made your selections, we get busy building. Our highly skilled team of architects, engineers, contractors, and subcontractors work tirelessly to ensure that every detail of your dream home is executed with precision and the utmost care. We use only the highest quality materials, and we are constantly innovating and adapting to new technologies and techniques to provide you with the best possible end result. You can rest assured that we will keep you updated every step of the way, from the initial planning stages to the final touches. We pride ourselves on our clear communication and transparency, so you can always feel confident that your home is in good hands.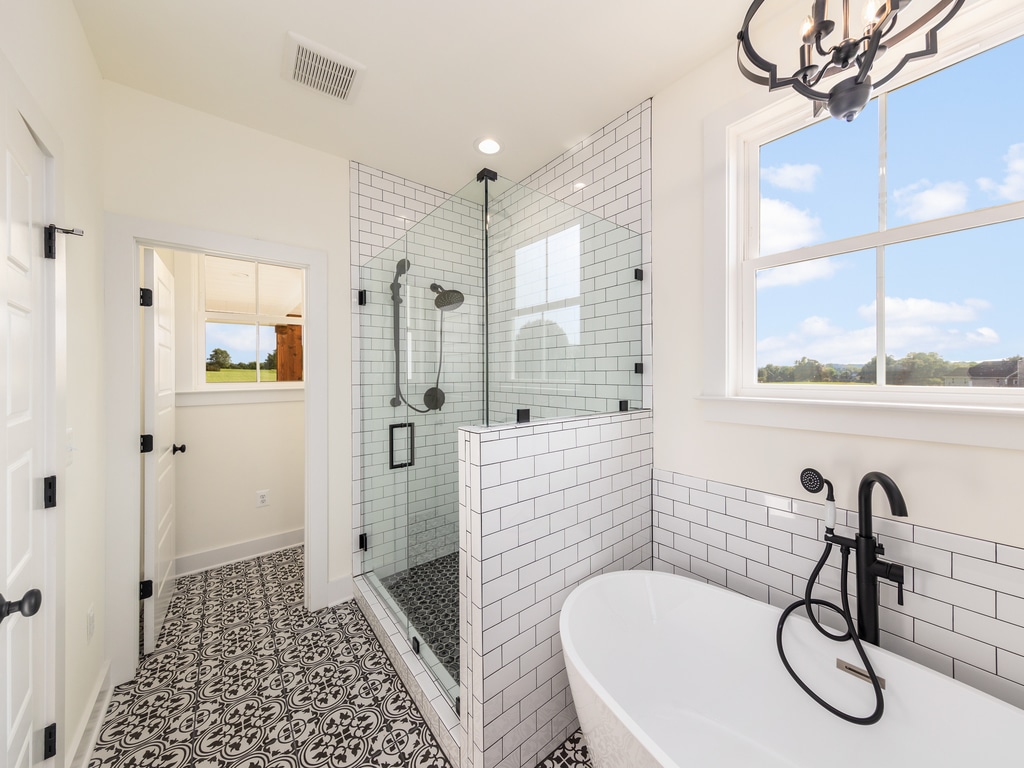 We understand that choosing the perfect style for your home can be a daunting task, which is why we offer a comprehensive range of options to choose from. You can browse through a plethora of cabinets, flooring, appliances, and fixtures that we have to offer and pick out the ones that best suit your taste and needs. In case you are unsure about which direction to take, our team of experts is always available to guide you and make recommendations based on your preferences. Rest assured that at the end of the day, you always have the final say in the selection process, and we will work tirelessly to make sure that your dream home becomes a reality.
As Richmond Custom Home builders, we understand the importance of taking the necessary time to ensure that everything is in order before you move in. We know that rushing to close can lead to mistakes and oversights, which can be inconvenient and potentially dangerous for you. That is why we take the time to conduct detailed walk-throughs of the property, checking and rechecking everything to make sure that it meets our high standards. We inspect every nook and cranny, ensuring that the property is safe, clean, and ready for you to call it home. Our commitment to excellence as Richmond custom home builders means that you can trust us to deliver a quality product that you will enjoy for years to come.
Looking for Something Different?
OUR MANTRA IS SIMPLE: "NO PROBLEM!"
When you have a specific vision for your home, we do our absolute best to deliver. We're used to rolling with the punches and going above and beyond to make sure that your property is designed exactly to your liking. Which is only one of the many reasons we are the most trusted Richmond Custom Home Builders.
Your unique ideas, personal style, and budget drive the process. Together, we'll take all of that into consideration and then work with you to create a design plan that makes sense. Then, we get to work utilizing state-of-the-art building materials, modern appliances, and the finest finishes to bring your ideas to fruition.
We offer our home buyers the best home warranty program on the market. Rest easy knowing that your home is protected for 10 years by the best coverage available for custom homes. Additionally, the warranty is automatically transferable from owner to owner, adding to the resale value of your home. Learn more about this amazing home warranty program here.
State of the art construction collaboration tools that allows us to provide a hands-on approach through every phase of a customers home building process. The CoConstruct platform helps remove some of the stress and anxiety while also providing a streamlined home building process for our customers.
Start Building Your Dream Home Today with our Richmond Custom Home Builders