Finding Land to Build Your House On
Deciding to build a custom home may seem like a dream come true, and it is! But finding land for sale isn't as easy as finding a for sale sign in someone's front yard is. Keeping an eye out on real-estate websites is one way that you can try and find available land to build your house on. However, the best plots usually aren't advertised on sites like these.
There are some real estate agents that specialize in this exact process and can help find land to build your house on with ease.
But a great way to find land for sale is to drive around the area where you want to live to scope out any vacant properties. You can then take a look at the tax records to find the owner of the land and reach out to see if they have any interest in selling.
This process is often times the best way to find the perfect plot of land to build your house on. As builders, our team at Built Right Homes has the ability to research the plot of land you have interest in as well and help facilitate the purchase. We will even help you determine if the plot of land is ideal for the type of house you want to build.
We will help you not only find the perfect land, but also help you design your dream house while knowing exactly what needs to be done to add additional value if you plan to sell your home in the future.
A general rule when it comes to buying land to build your house on is to estimate the lot at about 20%-30% of the finished value of the home you are looking to build.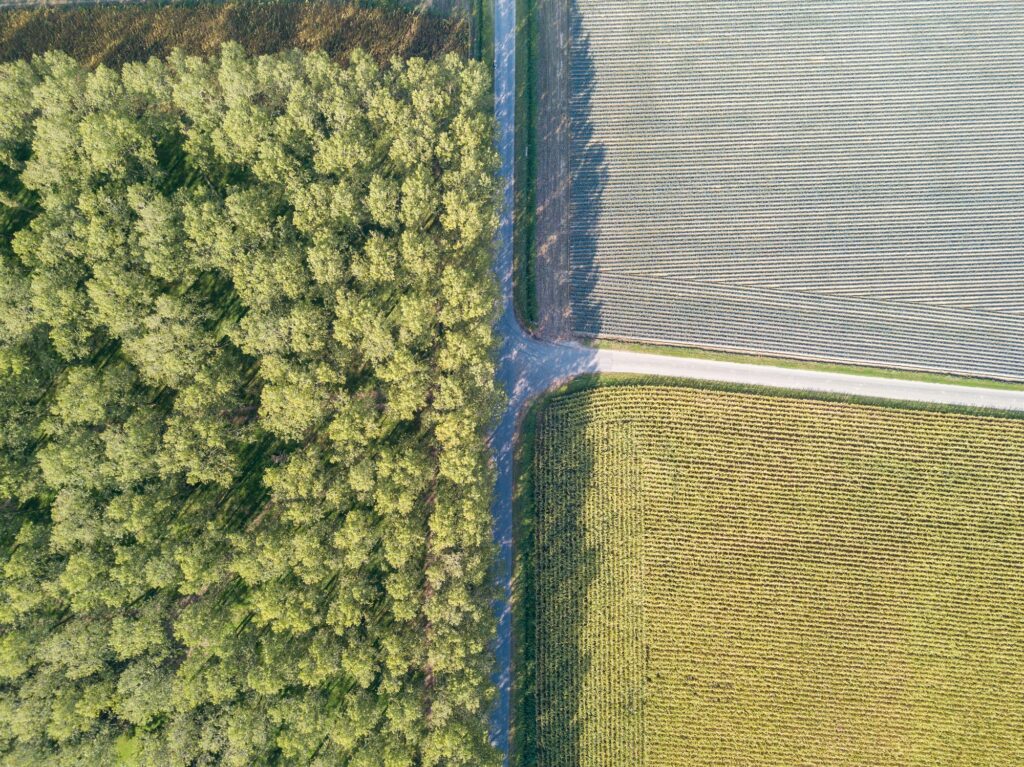 Questions to Ask When Buying Land to Build your House
After finding the perfect plot of land to build your house on, there are a few questions that you want to pay attention to before signing across the dotted line.
What is the utility situation?
Knowing if the utility hookups that you need are available is important information when deciding on the plot of land to build your house on. Some of the things to take into consideration are natural gas, sewer, and water.
When it comes to running water to your house you will want to find out if you need to drill a well, or if there is a private or public water company. Or if there is not a sewer, you will have to see if the land is suitable for a septic tank to be installed.
If the utility hooks ups are not available you shouldn't rule out the plot of land all together though. These hooks ups may be located nearby and you may be able to run them to your property. You should discuss with your builder what option is best for you and your home.
A very important factor when considering what plot of land to build your house on is the zoning. This is the local planning authority's guidelines on how a particular piece of land can and should be used.
Zoning helps to inform you of your land's use, for example, some lots are zoned as residential, while others are zoned as agricultural or industrial. The last thing you want is to purchase land to build your home on that isn't zoned as residential.
Another thing to be aware of when it comes to zoning is whether or not the size and dimensions of the home you want to build fits within the setback of the land. Setbacks are restrictions on where on the property a home can be built.
How much preparation does the lot need?
This is important to take into consideration when looking for land to build your house on because grading and clearing land to prepare for construction is vital. The cost of this depends on how densely wooded the area is and the general terrain of the land as well.
Our team at Built Right Homes has helped clear heavily wooded land as well as land with existing structures that need to be demolished before building can begin.
What does the timeline look like?
Building a custom home isn't something that happens overnight. You have to take into consideration the time it takes to go through the permit process, getting the utilities to the house, doing surveys, finance, and then taking care of the actual building.
When it comes to buying land to build your house on there are a few different options you can consider.
A construction loan is usually a year in duration, and its main purpose is to get the project off of the ground. In order to receive a construction loan the lender will want to see your building plans, your budget, and the timeline of the build. This loan is then paid out in multiple stages that coincide with the construction timeline.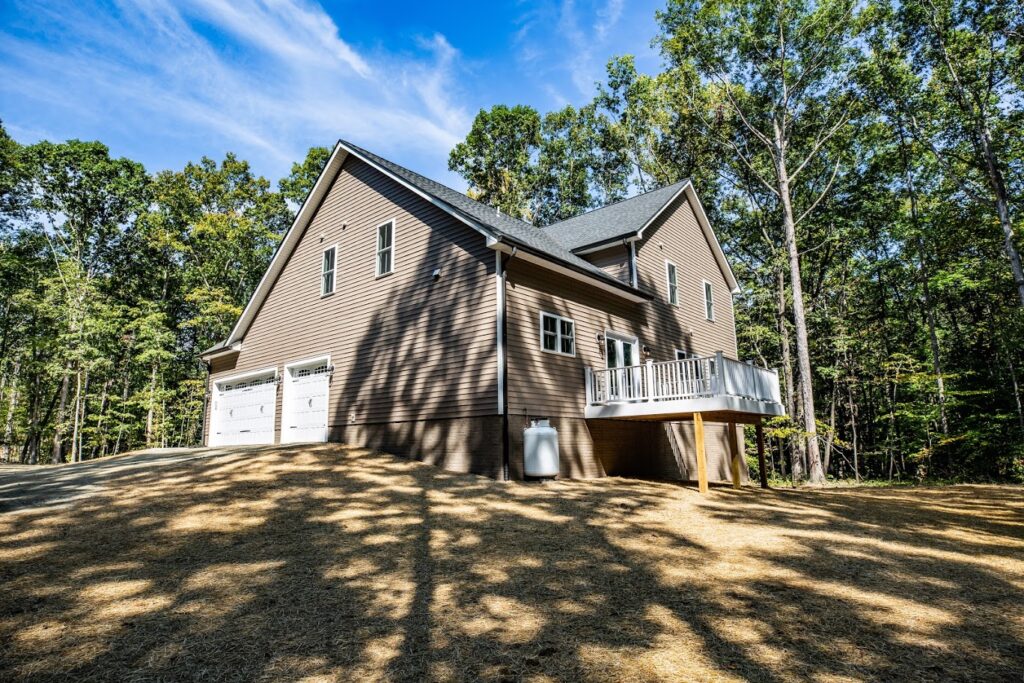 Construction Loan to Permanent Loan
This loan is essentially an addition to a construction loan. Once the house is complete, the loan then turns into a regular mortgage. A construction loan to a permanent loan is basically two loans in one. This sometimes lowers the fees that are associated with the loan because there is only one document being signed.
While in the construction phase of the build you will pay interest on the prime rate which will then become your permanent mortgage. You then can choose either a fixed-rate mortgage or a variable-rate mortgage.
Depending on the lot you will need either a land loan or a lot loan. A land loan is for just the raw land while the lot loan means that there are already pieces of the build secure. An example of this would be if you already have a building permit, or have had the land surveyed.
It is important to take into consideration that a lot loan or a land loan can come with higher rates. This is because most lenders view these loans as "high risk" because it is not as easy to sell a developed lot if you end up deciding not to build the home.
Building With Built Right Home
As a person looking to build their dream home, you are the best resource when it comes to finding land to build your house on. Our team is here to help you facilitate the securing of land from land owners to make your dream home a reality. Contact us today for more information about our custom home building services.
If you are a land owner looking to sell your property we would love to help you too. We are looking for land to build on and want to help you sell your land at the price you want.
What better way to sell land, than to build someone's dream home on it? Contact us today for more information!