Custom Home Builders vs. General Contractors
When it comes to building your dream home the first step in the process is deciding who should take on the project. Will you hire a general contractor to do the work? Will you build the house yourself? Or will you search for a team of custom home builders to tackle the project for you?
If we are being honest, most homeowners don't take on the task of building their custom home on their own and either hire a general contractor or a team of custom home builders. Making the decision on who to hire can be extremely difficult, but before choosing it is important to know the role that each would play in building your home.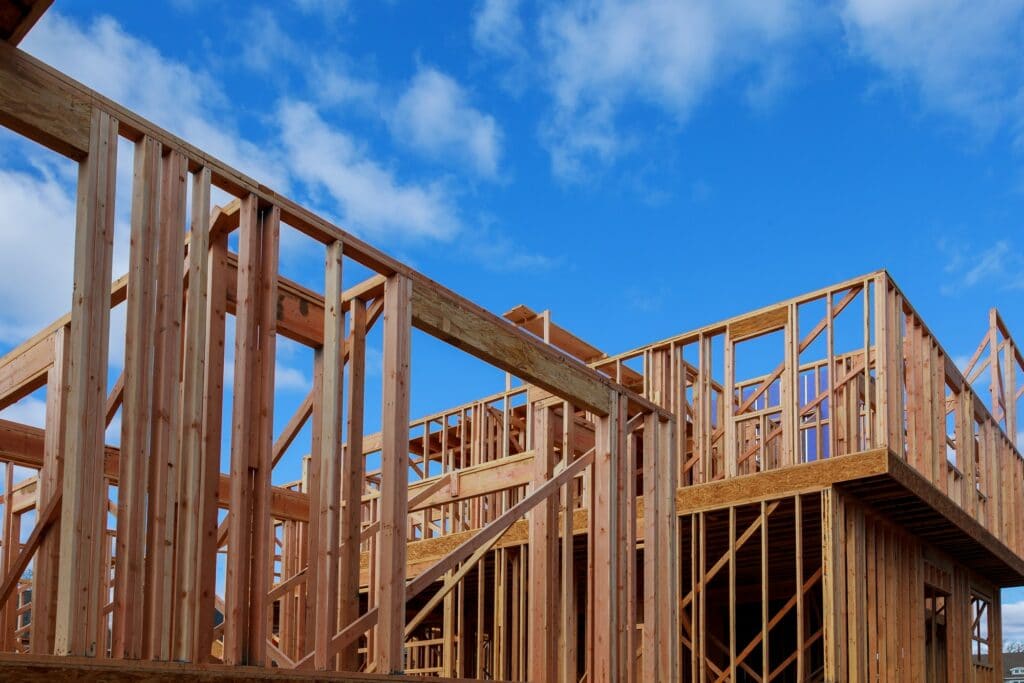 Unlike custom home builders, a general contractor will hire a multitude of subcontractors to construct your home plans. The general contractor may not be an expert in new home construction but they have relationships with contractors that do. General contractors bring together the different contractors that are needed to complete the home build after a bidding war takes place. Once that bidding war happens and the contractors are selected, the general contractor's job is to oversee each individual contractor throughout the remainder of the project.
The main difference between general contractors and custom home builders is that custom home builders take on the entire project, from drafting services to completing construction everything is in their plan. Custom home builders have a team that can handle the project all on their own without having to gather individual contractors to get the job done.
Why Choosing a Custom Home Builder is the to go
Our team of custom home builders at Built Right Homes knows that entrusting someone with building your dream house takes a lot of trust. It is an exciting process but can also be extremely stressful, which is why entrusting your dream home's construction to a team of custom home builders can help you bring your dream home to reality and help you avoid a construction nightmare. Here are just a few reasons why a team of custom home builders is the right choice for your home:
1. Years of Experience and Knowledge
Building a home involves a lot of knowledge and skill, and most people don't have the level of expertise that is needed throughout the construction process. With our team of custom home builders, you are hiring a team of experts that truly and deeply understand each and every part of the project and a team that will make sure every aspect of the build is done on time and professionally.
As custom home builders, we work on many houses throughout the year and over the years we have formed close relationships with local suppliers. This helps us be able to buy building materials, fixtures, and other items needed to construct your home in large quantities, which allows us to give you the best prices and discounts throughout your home building process.
3. Strong Relationships with Reliable Sub-Contractors
Most subcontractors prefer to work with experienced home builders that have a great reputation and with builders that they have strong working relationships with. In all honesty, searching for a subcontractor that is reliable can be daunting for even the most skilled professionals, let alone a homeowner, because there are many to choose from.
When you chose a team of custom home builders you can be sure that you are working with the best subcontractors in your area and that more people who have the advanced level of expertise and skill needed to build your home both professionally and within your timeline.
4. An Understanding that Building a Home Takes Tim and A Lot of Work
When it comes to managing the construction of a home, it is a process that is extremely time consuming and isn't something that can be managed in your free time despite what most homeowners may think. In the beginning of a custom build project, many homeowners believe that they are able to undertake managing their build along with their job, family, and social life but all of those elements together would be overwhelming for even the best multitasker.
Choosing a team of custom home builders helps to take the stress off of your shoulders so you can focus on the other aspects of your family life, social life, and work life. At Built Right Homes we take this pressure off of you by properly managing every aspect of your home's construction while keeping you in the loop throughout each and every step.
5. We Have the Process Streamlined
When a delay happens in the timeline of a home building project it can affect not only your construction loan but it also has the potential to add unnecessary costs to your build. These delays occur when subcontractors aren't being scheduled properly, don't arrive on time, or if the work is being done in the wrong order. Through many years of experience, our team of professional custom home builders have had time to perfect our skills and have the knowledge needed to streamline the process of building your customized dream home.
We make take the time to create a schedule for any subcontractors that are a part of the project, check on their work to ensure the best quality work is being done, and that your timeline for the project is being stuck to. From the very first point of contact to the very end of the build our team of custom home builders works hard to complete your custom build on time and exactly the way you dreamed it.
Our Team of Custom Home Builders at Built Right Homes
At Built Right Homes our team's goal is to make your dream home become a reality. We know that building a home from start to finish is a huge task, but it is a task that we are more than ready to take on! Contact us today for more information on how we can help you with your custom home, and make sure that it is a home that is built right.